Watch: Sho Madjozi in awe speaking with Belgian footballer, Romelu Lukaku
By cheatmaster 04:37 Sat, 09 May 2020 Comments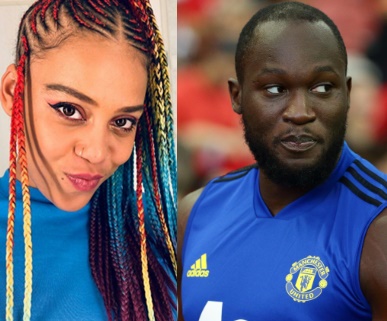 SA singer Sho Madjozi is in awe speaking with the famous Belgian footballer, Romelu Lukaku.
Taking to Instagram, she shared a video revealing their conversation and she captioned it with:
"Can't believe I got to talk to young legend ROMELU LUKAKU on Game Time. Such a dope conversation."
Well, Sho's love for sport isn't new. Aside music, she might fit into sport perfectly.
View this post on Instagram

Can't believe I got to talk to young legend ROMELU LUKAKU on Game Time. Such a dope conversation 😂😂😂 (click the link in my bio)

A post shared by Maya (@shomadjozi) on May 8, 2020 at 3:19am PDT
Related Article
Comment


.....................

Please LOGIN or REGISTER To Gain Full Access To This Article