Watch: Moonchild Sanelly calls out SA radio stations for taking down her song, "Askies"
By cheatmaster 07:16 Sat, 09 May 2020 Comments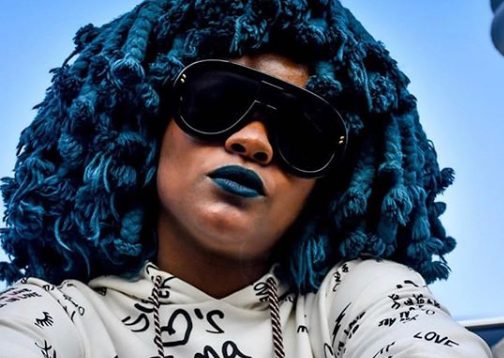 Moonchild Sanelly calls out SA radio stations for taking down her song, Askies.
The singer laments in a video shared on social media and captioned it with:
Dear SA radio stations!!! The way you choose to shut a woman down for celebrating our bodies and play men that talk about Ass as objects
I have something to tell u!!! How about we take videos of how the song makes us feel? That could be a start! It's more about us.
In the video, Moonchild calls for help, that a petition should be written for the radio stations to play her song.
"How many women are objectified by men in songs but you play them on radio? How many international songs that don't celebrate women but talk about women being objectified by rappers? And now you wanna take down a song that makes every single woman whatever the size feel confident?" Moonchild asked the radio stations in question.
"So, this is my call, can we all write something to the radio stations. A petition saying play us Askies because this is a song that makes our kids confident, this is the song that makes the mothers confident," she said.
Watch video below:
View this post on Instagram

The way you choose to shut a woman down for celebrating our bodies and play men that talk about Ass as objects I have something to tell u!!! How about we take videos of how the song makes us feel? That could be a start! It's more about us💙

A post shared by Moonchild Sanelly (@moonchildsanelly) on May 9, 2020 at 1:21am PDT
Related Article
Comment


.....................

Please LOGIN or REGISTER To Gain Full Access To This Article