Gigi Lamayne calls out other celebes to speak on the murder of Collins Khosa
By cheatmaster 08:03 Sat, 30 May 2020 Comments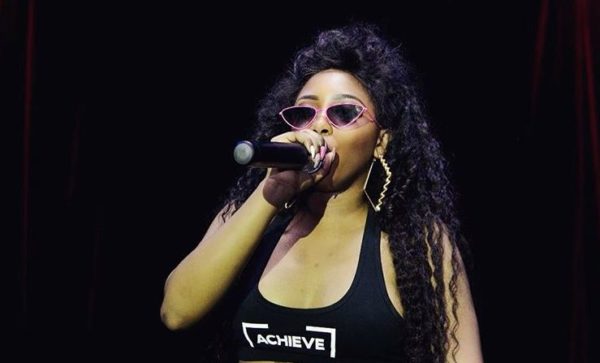 Gigi Lamayne is not pleased with other South African celebrities' silence on the murder of an Alexanda resident, Collins Khosa.
Lots of tweeps want justice for Collins, but are pained by SA celebs' "hypocrite" act of protesting with the Americans against racism but not supporting their own.
Gigi assumed she's "sick" of other celebs' silence as she need them to stand with the people on seeking justice for Collins.
"I'm not here for your industry. It's done me dirty many a time. When I say public figures must speak up on #CollinsKhosa its times like this. Since we copy so much from Americans,can we at least also copy how their celebs stand with the people ?I know it's "not paying" but wow !"
The silence and lack of a moral compass is sickening #CollinsKhosahttps://t.co/QUpYyq7zgj
— Gigi LaMayne (@Gigi_Lamayne) May 30, 2020
South African celebrities are hypocrites. They are talking non stop about #GeorgeFlyod but are saying nothing about #CollinsKhosa .the man who was killed by SANDF and there's nothing being done to his murderers. pic.twitter.com/XudB5aQOkB
— Fanny-ZN 🇿🇦 (@fanny_miz) May 30, 2020
#ICYMI: SANDF inquiry has found that soldiers who are accused of killing Alexandra resident #CollinsKhosa, cannot be held liable for this death as there is no link between the injuries he sustained due to their actions and him dying | @SheldonMoraishttps://t.co/pPvmwycnen
— News24 (@News24) May 30, 2020
Related Article
Comment


.....................

Please LOGIN or REGISTER To Gain Full Access To This Article