Watch: 2 times Oros Mampofu and his family nailed it in matching wears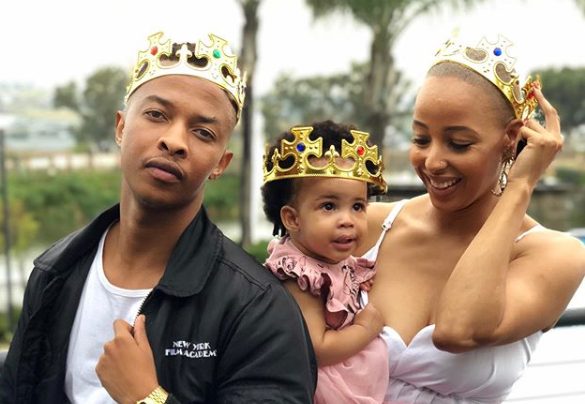 SA actor, Oros Mampofu and his family are goals for serving amazing contents during lockdown.((Wapbaze_Copyright))
Aside the fun moments shared together, the family has also nailed it in matching wears.((Wapbaze_Copyright))
Check out posts below:
Matchie Matchie!!! ☀️😄 Yazi I love these people 😂🤣 Aarya is sooo moody that time ke yena 🙄
A post shared by Oros Mampofu (@oros_mampofu) on Jun 8, 2020 at 2:12am PDT
My kind of happy ☀️ Identifying what brings you happiness & joy allows you to redirect your focus away from what isn't worth your experience. I've chosen to make a habit of realizing all that I have in my life and appreciate the small blessings that come my way at each moment that they do because happiness is not the absence of obstacles and difficulty but the focal point of your view. Find what bring you fulfillment & give yourself to that… Day 8 🙌🏾✨ LETS GO
A post shared by Oros Mampofu (@oros_mampofu) on Apr 3, 2020 at 12:22am PDT
Related Article
Comment
.....................
Please
LOGIN
or
REGISTER
To Gain Full Access To This Article
---
Wapbaze is an Entertainment website that deals in uploding of music tracks of any kind and letting her users download them in Mp3 formats of high quality. Wapbaze.com is the main website, Wapbaze.com/music/ is the folder for latest songs, wapbaze.com/movies/ is for mp4 movies updates so as wapbaze.com/videos/ is for 3gp music videos updates and wapbaze.com/forum/ is for latest gist, news, health and tech updates.
---