Photo: Zodwa Wabantu has a new Ben 10?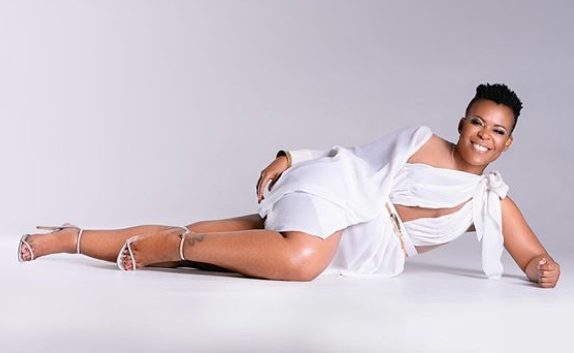 Zodwa Wabantu isn't usually private when it comes to her love life. However, she's got fans on the fence this time around as regards her new lover.((Wapbaze_Copyright))
The dancer who confirmed split with Vusi , few months after being in a romantic relationship, shared a photo of herself and a guy who is believed to be her new boyfriend.((Wapbaze_Copyright))
The reason behind such assumption is because of their posts caption.((Wapbaze_Copyright))
The new guy is an industry colleague, with the name, Thuthuka Zindlovu and he captioned his post with: Meet my side chick.((Wapbaze_Copyright))
Sengikhona🥰 Meet my Main D*ck Dlala, Zodwa captioned post.((Wapbaze_Copyright))
The dancer is yet to confirm, but followers are divided over the issue.((Wapbaze_Copyright))
Could it be she's pulling legs or she's got a new lover?
Meet my side chick 🌚
A post shared by Thuthuka Zindlovu (@dlalathukzin) on Jun 9, 2020 at 8:07am PDT
Related Article
Comment
.....................
Please
LOGIN
or
REGISTER
To Gain Full Access To This Article
---
Wapbaze is an Entertainment website that deals in uploding of music tracks of any kind and letting her users download them in Mp3 formats of high quality. Wapbaze.com is the main website, Wapbaze.com/music/ is the folder for latest songs, wapbaze.com/movies/ is for mp4 movies updates so as wapbaze.com/videos/ is for 3gp music videos updates and wapbaze.com/forum/ is for latest gist, news, health and tech updates.
---