Lalla Hirayama opens up on battle with PCOS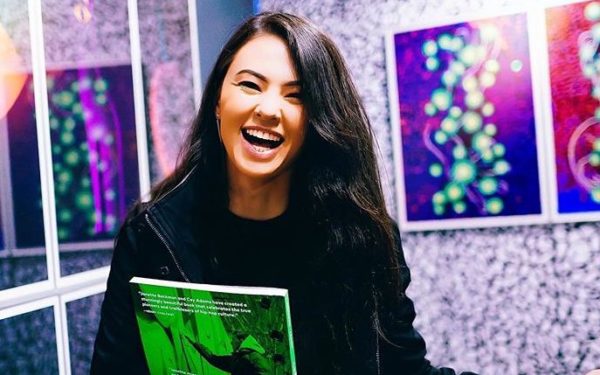 TV personality, Lalla Hirayama opens up on her battle with PCOS (Polycystic ovary syndrome) on social media.((Wapbaze_Copyright))
The actress inspired other women who have been diagnosed with any form of female reproductive issue.((Wapbaze_Copyright))
Lalla said it's tough living with it and she fights it everyday.((Wapbaze_Copyright))
"My condition has taught me to be more mindful of what happens in my life and in my home. I've learned to honour myself more and I've learned to become smarter in the kitchen and in the gym. I've also learned that weight training for my legs is the best exercise for me and my PCOS," Lalla wrote.((Wapbaze_Copyright))
Read full note below:
For every women who has been diagnosed with any form of female reproductive issue such as PCOS, Endometriosis, Premature Ovarian Failure, Utrine Fibroids, Interstitial Cystitis, all types of Gynecological Cancer, I stand with you. You are not alone! Everyone wants to be a doctor and give you their 10cents on how to deal with your health when they don't really understand how tough living with these conditions really are. We are so much more than what our conditions try make us believe. I refused to let it take over. I promised I'd fight it everyday and win. Some days are better than others. We have a few more challenges to deal with but can also see this all as a positive if we choose to. My condition has taught me to be more mindful of what happens in my life and in my home. I've learned to honour myself more and I've learned to become smarter in the kitchen and in the gym. I've also learned that weight training for my legs is the best exercise for me and my PCOS. I'm grateful for Dr. Cooper and @life.source for the knowledge, supplements and support that have helped mute many of my symptoms and the people around me who have made it that much easier to deal with… I know how hard it is to open up, but if you're open to sharing what has your condition taught you? #PCOS #pcosjourney #pcossupport #pcosawareness #pcosweightloss #ttc #ttcpcos #endometriosis #endowarrior #endometriosisawareness #uterinecancer #interstitialcystitis #prematureovarianfailure #IAmWoman #IAmEnough
A post shared by 平山 ララ Lalla Hirayama (@lalla_hirayama) on Jun 9, 2020 at 8:55am PDT
Related Article
Comment
.....................
Please
LOGIN
or
REGISTER
To Gain Full Access To This Article
---
Wapbaze is an Entertainment website that deals in uploding of music tracks of any kind and letting her users download them in Mp3 formats of high quality. Wapbaze.com is the main website, Wapbaze.com/music/ is the folder for latest songs, wapbaze.com/movies/ is for mp4 movies updates so as wapbaze.com/videos/ is for 3gp music videos updates and wapbaze.com/forum/ is for latest gist, news, health and tech updates.
---