Week 23 News In Review: IOS 8, Android 4.4.3, Xperia T3, One (E8)
By cheatmaster 07:20 Tue, 20 Jul 2021 Comments
This weeks was market by Apple's WWDC, one of the year's most anticipated events. Google took the opportunity to launch a bug fixing Android 4.4.3 firmware, while Samsung, HTC and Sony announced recent handsets.
The iOS 8 announcement is definitely the highlight of the week. While all of the rumors about a recent iPhone at the keynote turned out false, the iOS 8 still dominated the headlines. It might not be a UI game changer as its predecessor, but it opened lots of recent possibilities for developers thanks to its extensibility via third-party functionality and the continuity with Mac Operating System (OS) X Yosemite.
And while the Apple's fans were cheering, Google released a recent update for KitKat upping the Operating System (OS) to version 4.4.3. It became almost immediately available on all compatible Nexus and Google Play Edition devices, as well as on the Moto X, G and E. The recent firmware brings critical bug fixes and a recent Dialer app.
This week wasn't just about software of course. Samsung has announced its first Tizen-based Samsung Z smartphone. Sony also announced the ultra-thin 5.3" mid-ranger Xperia T3, while HTC unveiled a plastic flavor of the One (M8) flagship called One (E8) with a 13MP rear cam.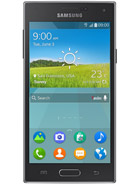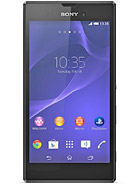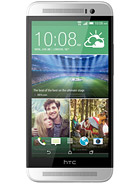 Samsung Z • Sony Xperia T3 • HTC One (E8)
Vertu finally announced a flagship spec'd smartphone. Vertu Signature Touch sports elegant Qualcomm Snapdragon 800 SoC and a 4.7" 1080p display covered by sapphire glass. It can be yours for £6,750 (about $11,300).
Finally, Samsung Galaxy F leaked once again in official like-render fueling the Galaxy F and Galaxy S5 Primer rumors once again.
Related Article
Comment


.....................

Please LOGIN or REGISTER To Gain Full Access To This Article