Week 28 In Review: Xperia C3, Nubia Z7, Android L For Moto
By cheatmaster 04:48 Tue, 20 Jul 2021 Comments
The Week In Review is our series meant to recap all the major announcements of the week, which you might have missed. Week 28 of 2014 was free of Samsung announcements though it didn't lack fascinating recent devices such as the Sony Xperia C3 and ZTE's latest additions to the Nubia lineup.
The most fascinating device this week came from Sony - the Xperia C3. Its highlight is the 5MP wide-angle front capturing camera with a Light Emitting Diode (LED) flash - a duo designed to assist you hold superior selfies. The Xperia C3 also comes with a 5.5" 720p IPS display, a quad-core processor, an 8MP rear snapper, and you can have it even in a dual-SIM flavor.
ZTE announced three very attractive droids too - the Nubia Z7, Nubia Z6 Max and Nubia Z7 mini. They are powered by Snapdragon 801 chips, the Z7 comes with a QHD display, while the Max and mini models sport traditional 1080p screens.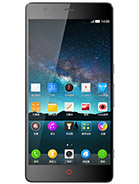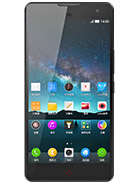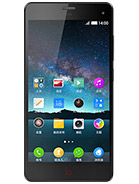 ZTE Nubia Z7 • ZTE Nubia Z7 Max • ZTE Nubia Z7 mini
Motorola's fans worldwide got some remarkable news this week. The Moto X and Moto G will be upgraded to Android L once it comes out officially, but there is no info on the Moto E plans. Meanwhile the German court found the Moto X and Moto G are infringing antenna patents and banned those devices in Germany. Fortunately Motorola has found a way to continue shipping the Moto lineup in the country.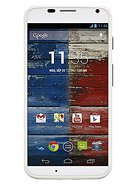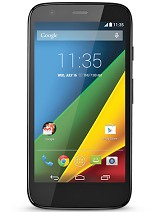 Motorola Moto X • Motorola Moto G
Other news we learned this weeks is the date about the upcoming Nokia Con. It will be held in Japan, where Windows Phone is highly unpopular, and it will hold place on July 27.
And while we are talking about Nokia a.k.a. Microsoft, the latest rumor recommends an Android-powered Lumia is on the way under the Nokia by Microsoft alleged rebranding. It sure sounds interesting!
Another spicy leaked document recommends that the Sony Xperia Z3 and Xperia Z3 Compact will be hitting the shelves in September. So we'll be keeping our eye peeled for those come time for this year's IFA.
Finally, we got even more iPhone 6 rumors this week. One report recommends the smaller 4.7" iPhone 6 version will have a battery somewhere in between 1800 mAh and 1900 mAh, while the 5.5-inch iPhone 6 will acquire a 2500 mAh cell. Another one claims the iPhone 6 screens may have recent haptic technology that is supposedly superior to the current crop of touch displays. The recent tech is rumored to have a wider variety of application specific, subtle vibrations, and even deliver different types of vibrations based on where you press on the screen.
Related Article
Comment


.....................

Please LOGIN or REGISTER To Gain Full Access To This Article