MOURINHO DENIES YARMOLENKO INTEREST
By quadrihatic 09:26 Mon, 19 Oct 2015 Comments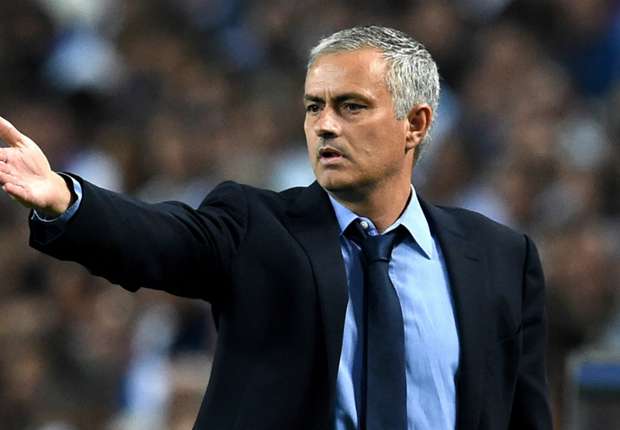 The Portuguese denied interest in the Ukrainian
forward, suggesting the club have enough
wingers already, and confirmed Pedro and Loic
Remy will miss out.
Chelsea boss Jose Mourinho has denied
reports that he was scouting Dynamo Kyiv
winger Andriy Yarmolenko when the coach
watched Ukraine's defeat to Spain in Kiev last
week.
The Blues are in Ukraine for a crunch Group G
clash against Dynamo, having picked up three
points from their opening two games, while the
hosts are top of the pile after a win and a draw
so far.
And the Portuguese was in Kiev as recently as
last week, with reports suggeesting the reason
for his trip was to scout Yarmolenko, who has
recently signed a new five-year deal with the
Ukrainian league champions.
But Mourinho, speaking to the media ahead of
the match with Sergei Rebrov's side, suggested
that he was not their to scout transfer targets
as the club already have enough wingers.
"Of course I wasn't looking at [other] players,"
the Chelsea boss said.
"We cannot make a collection of wingers."
Ahead of the match with Dynamo, Chelsea have
a number of injury worries, as Pedro and Remy
have not travelled but Mourinho insisted they do
not have serious problems and hinted both
could be back in time for Saturday's Premier
League match against West Ham.
"We have other options and it would be big risk
to play them," he added.
"They both have little injuries. Nothing really
important, but not possible for this game. It
would be a big risk for tomorrow, so we take no
risk.
"We have other options and other players.
Especially because they play in positions where
we really do have other options."
Pedro played 83 minutes of Saturday's 2-0 win
over Aston Villa and was praised along with
fellow winger Willian for his work-rate, while
Remy was only a stoppage-time substitute in
the same game.
Related Article
Comment


.....................

Please LOGIN or REGISTER To Gain Full Access To This Article