If You Do Not Have A Boyfriend Send Me A Mail - Eva Alordiah (@EvaAlordiah)
By KellyChi 02:07 Tue, 12 Jan 2016 Comments
Rapper, Eva Alordiah, has taken to Instagram to release some pictures from a recent photo shoot.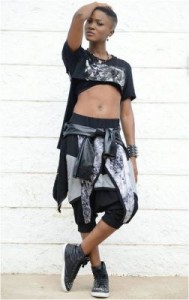 Eva, who is a model rocked a tomboyish look in the photos donning crop tops, shorts and sneakers. She complemented her look with very minimal accessories and had her hair cut in boy like low fashion.
Styled by top Kenyan fashion enthusiast, Fawwie, the rapper showed off her impressive abs in these photos which she captioned:
For once in your life, Be a Boy. A tomboy I mean. You cannot really be a boy, completely. You can think like a man, but you'd still always be a girl, somehow. It's the fucking hormones.
But for once, be a boy. Discard your skirts and trade them for baggy pants and joggers, cut off your hair, maybe not all of it but just enough till your biggest comb becomes useless to it. Don't get acryllic extensions on your nails, and if you decide to polish them use blacks and your darkest purples. Forget Lingeries and your silky sleep wear, buy some big shirts, or borrow one or two from your boyfriend. If you do not have a boyfriend, send me a mail.
Ditch your high heeled shoes, only sneakers and flats would do for now.
And always, always, always make sure you step out with the most impeccable Makeup on It's the best feminine accessory you have. If you do not know how to get your makeup right, mail me
privateclass@makeupbyorsela.com I'd give you one-on-one private makeup classes.For once in your life, be a boy.
Because in becoming a boy, you would learn how to be a better Girl. I just became a girl again
My God! It has been a wonderful experience. I am a more Sensual, Feminine, Elegant, and still 'Fiesty personality.
Oh shoot! Does this mean all the boys I had in my past boy-life are somewhat somehow somehow Bi?
Chai!
Nne if a guy ever tells you he had me, forget! I was the one who had him. I'm telling you!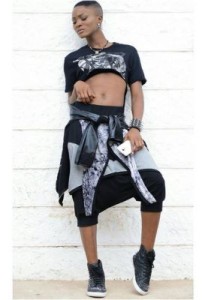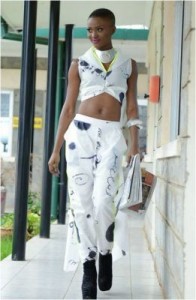 Related Article
Comment


.....................

Please LOGIN or REGISTER To Gain Full Access To This Article